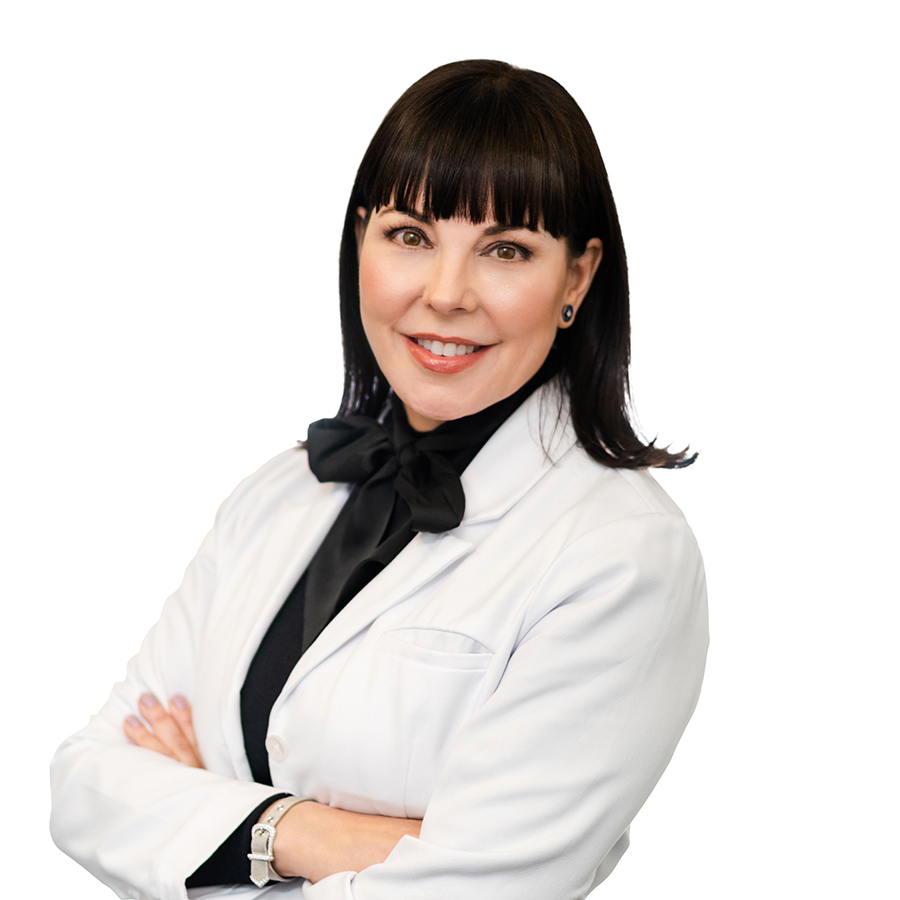 A graduate of the University of California-San Francisco School of Medicine, Dr. Calkin is a dynamic, Board-certified physician with more than 25 years of experience in general and cosmetic dermatology. Consistently the highest-ranked medical school in California, this nationally renowned university recognized Dr. Calkin as one of two top graduates in 1991. She completed her internship at Kaiser Permanente in Oakland followed by three years in the UCSF dermatology residency program. She was selected as Chief Resident in her second year. As a partner in a thriving dermatology practice, she pairs her passion for personalized care with her extensive experience in leading-edge products and procedures.
A Professional Among Professionals
Recognized as a leader in her field, Dr. Calkin is a frequent lecturer on dermatologic treatment techniques and has authored and coauthored significant studies on laser hair removal, laser resurfacing and skin care products. She is also nationally recognized expert in the administration of dermal fillers and neuromodulators and routinely serves as a guest lecturer and trainer on behalf of major producers of these products.
She has served as a medical director for Merz Medical (Radiesse), routinely providing guidance and support to other physicians. She is currently a trainer for Galderma (GAIN) and Revance Aesthetics, spending time training and supporting the skill development of other physicians.
She is a member of the nationally recognized Alpha Omega Alpha medical honor society, the American Society for Dermatologic Surgery, the American Society for Lasers in Medicine and Surgery (ASCMS) and is a fellow of the American Academy of Dermatology.
Offering a Personal Touch to Every Patient
When was the last time a doctor spent time getting to know you? Dr. Calkin equates success with giving her patients renewed confidence in their appearance and overall well-being. Whether it is the pursuit of a more youthful appearance or alleviating troubling skin conditions, it's Dr. Calkin's personal touch that brings her patients back to her year after year. Her focus on personalized care and her desire to provide the best possible outcome to each patient is evident on the very first visit, and never wanes over the course of treatment.
Perhaps this deep connection with patients began during her undergraduate studies at Claremont-McKenna College in Southern California, where she majored in psychology, specializing in treatment of children on the autism spectrum. Although she subsequently shifted her focus to therapeutic dermatology, Dr. Calkin maintains a keen interest in the care of children and compassionate consideration for all her patients.
Outside of her practice, she is a classically trained violinist, who loves musical theater and is a member of the Board of Directors for Broadway Sacramento. She is a lifelong Californian, has been married for 30 years and has two adult children.