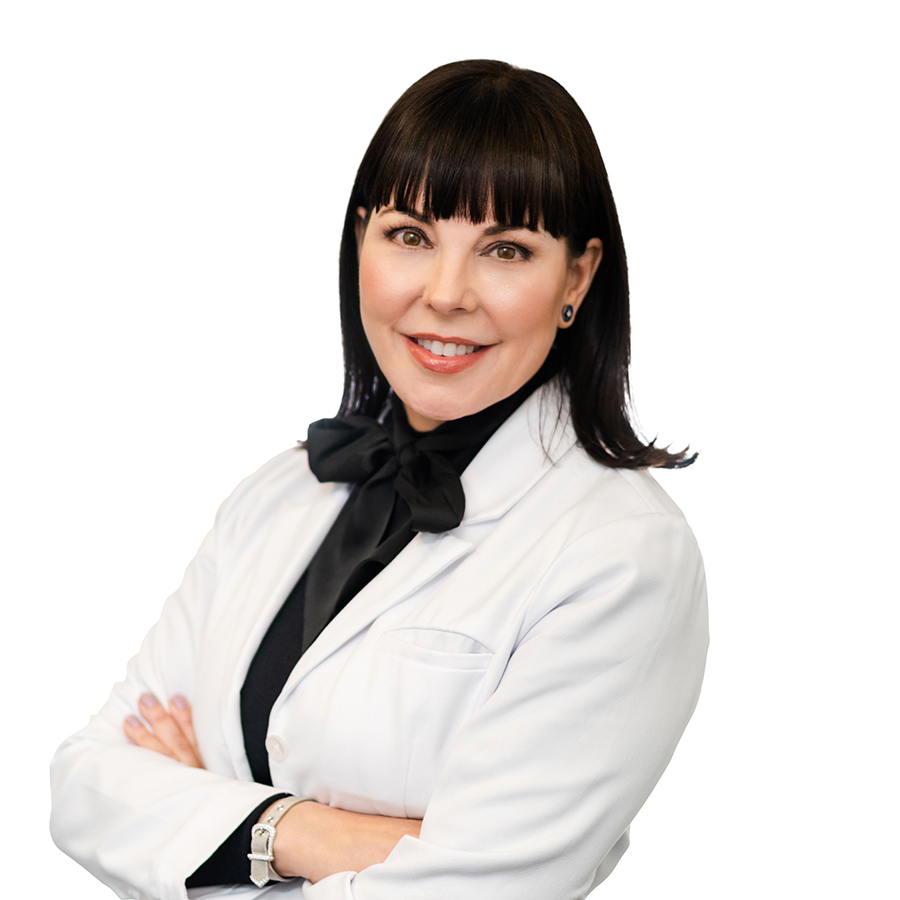 A graduate of the University of California-San Francisco School of Medicine, Dr. Calkin is a dynamic physician with over fifteen years of experience in general and cosmetic dermatology. Nationally renowned UCSF, consistently the highest-ranked medical school in California, recognized Dr. Calkin as one of its top graduates in 1991. She completed her internship at Kaiser Permanente in Oakland followed by three years in the UCSF dermatology residency program. She was selected as Chief Resident in her second year.
She has served as a key partner in leading dermatologic practices in Northern California for the past eight years. Recognized as a leader in her field, Dr. Calkin is a frequent lecturer on dermatologic treatment techniques and has coauthored significant studies on laser hair removal and laser resurfacing. A local authority on dermatology, she is the host of a monthly skin care segment on KXTV Channel 10.
She is a member of the nationally recognized Alpha Omega Alpha medical honor society, the American Society for Dermatologic Surgery, and is a fellow of the American Academy of Dermatology. In addition, she has been invited to join the clinical faculty at the UCSF School of Medicine.
Dr. Calkin completed her undergraduate degree in psychology at Claremont-McKenna College in Southern California, specializing in treatment of autistic children. Although she subsequently shifted her focus to therapeutic dermatology, Dr. Calkin maintains a keen interest in the care of children. She is a classically trained violinist, lifelong Californian, and a mother of two.