Neuromodulators
What are Neuromodulators?
Neuromodulators are wrinkle-relaxing injections of botulinum toxin – commercially known as Botox Cosmetic, Dysport, Xeomin or Jeuveau – that are used to treat wrinkles, frown lines and crow's feet. A minute amount of the neuromodulator is injected directly into the underlying muscle, causing it to relax and gradually smooth out the appearance of the overlying skin. The effects typically last about three months.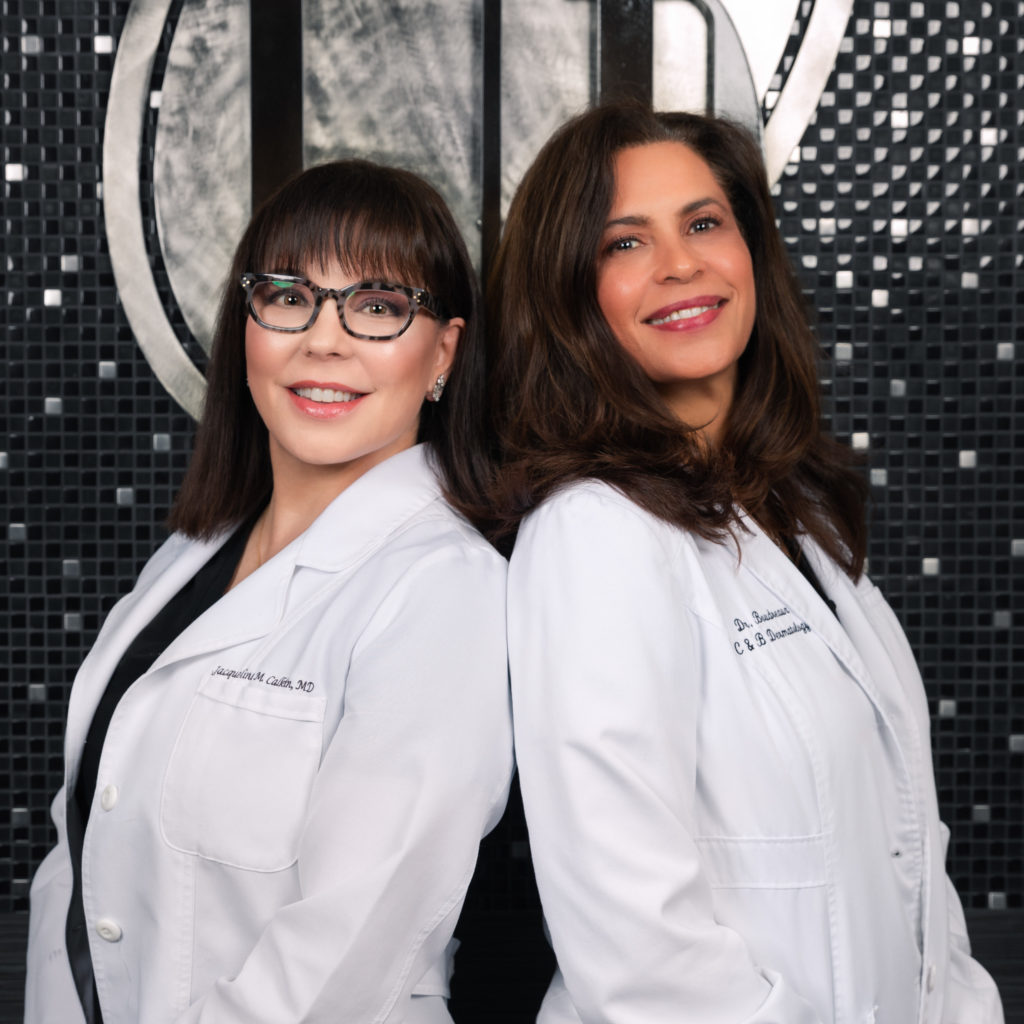 Drs. Calkin and Boudreaux have extensive experience in providing these treatments to their patients. They have been injecting neuromodulators for over 20 years.
What is Botox?
BOTOX® Cosmetic is the first and only treatment FDA approved to temporarily make moderate to severe frown lines, crow's feet, and forehead lines look better in adults. So you look like you, only with less noticeable facial lines.
Treatment requires minimal downtime. You can return to your daily routine immediately after you leave your specialist's office. You may begin to notice results within 24 to 48 hours, with full results in 30 days, with results lasting up to 4 months for moderate to severe frown lines.
What is Dysport®?
Natural-looking. Fast-acting. Long-lasting.
Don't let your frown lines between your eyebrows define you. For adults who want a natural look, Dysport is a natural-looking, fast-acting, long-lasting prescription injection proven to help smooth moderate to severe frown lines between the eyebrows—without changing the look or movement of the rest of your face.
Dysport is approved in 69 countries and has 25 years of clinical experience worldwide. Find out why 97% of women treated with Dysport say they'd do it again.