PRP is a minimally invasive procedure where your own platelet rich plasma, extracted after a simple blood draw, is injected into the affected areas of the scalp to encourage hair growth. PRP is most commonly used to treat androgenetic alopecia, or age related thinning, but has also been used to treat alopecia areata, a condition that causes localized patches of hair loss in patients of all ages.
PRP has been shown to stimulate dormant hair follicles and lengthen the anagen, or gowth phase of the hair which decreases hair shedding. Additional studies also show an increased diameter of the hair shaft.
PRP has been used for decades overseas but is still relatively new in the United States. It is also being used to treat joint and spine disease to speed the healing of chronic wounds and for skin rejuvenation.
Hair loss is a complicated condition and it is important to consult with one of our board-certified dermatologists, physician assistants or nurse practitioners to confirm the cause of your thinning hair. Medical conditions causing hair loss will be ruled out prior to beginning PRP treatments. PRP Is commonly combined with other treatments including prescription medications, oral supplements and/or topical serums to maximize results. Our providers can work with you to determine the best course of action.
At Calkin and Boudreaux we use the most respected PRP systems on the market, Selphyl and Eclipse.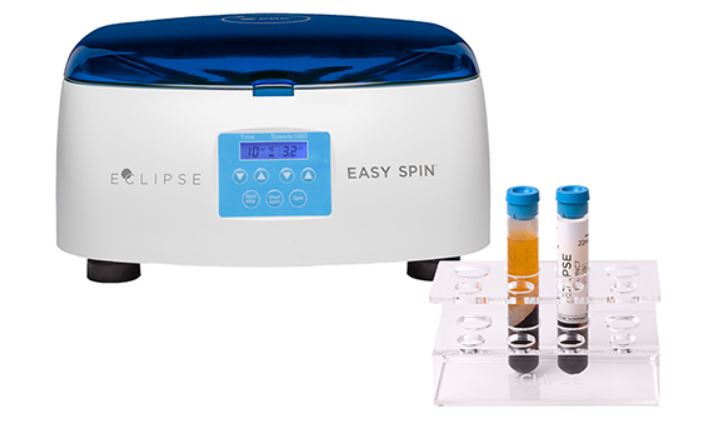 The Eclipse Platelet-Rich Plasma or PRP system utilizes a separator gel technology to isolate the platelets while eliminating the undesirable components such as red blood cells and inflammatory white blood cells.
Vacuum filled, internally coated glass tube designed to:
Prevent platelets from "sticking" to tube walls
Precisely draw blood at a pressure that prevents lysing of the cells
Proprietary anti-coagulant (MNC7) modified to:
Reduce acidity while preventing coagulation of platelets
Deliver non-activated platelets physically positioned on top of gel
Separator gel designed to:
Spare up to 80% (+/- 9%) of platelets
Remove 99.9% of RBC
Remove 95% of granulocytes
Selphyl