Barbara Taylor
Calkin Boudreaux Dermatology Associates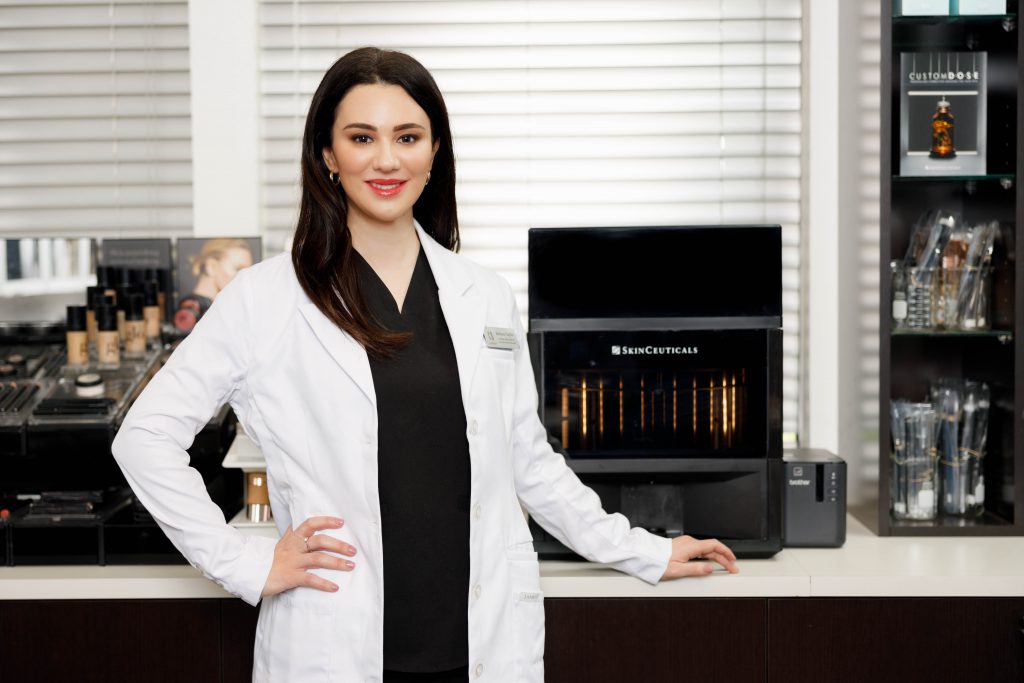 ---
What can I expect during my skin care consultation at Calkin Boudreaux Dermatology?
Initially, I will take specialized photographs that quantify the levels of sun damage and inflammation in the skin and often reveal skin conditions that patients were unaware of. I will then ask the patient to share their skin concerns and goals, products that they are currently using, and budget for skin care products. Together we develop a personalized treatment plan to address their concerns and allow patients to achieve outstanding results.
What are the three most important products for my skin—from a dermatologist's perspective?
The three most important skin care products will vary depending on the patient's concerns. An acne patient, for example, will require different products from someone with aging and sun damage as primary concerns. For the aging skin patient, we typically recommend a medical-grade antioxidant serum, a retinoid and a growth factor product. Of course, all patients need a mineral sunscreen tailored to their skin type.
What exclusive products are offered at Calkin Boudreaux Dermatology?
Drs. Calkin and Boudreaux proudly offer their exclusive line of medical-grade skin care, MD Alchemy. The products are wildly popular among our patients and deliver almost magical results. Additionally, we are the only practice in Northern California to offer Custom Dose by SkinCeuticals, a custom skin serum that is compounded in our office specifically for your skin concerns. These are only a few of our offerings, however. Please visit our office for your complimentary, professional skin care consultation. I would love to show you our portfolio of services!